The Duncannon Fish Company was set up in 1974 by fishing enthusiast Frank Ronan and is now run by husband and wife team, Kai and Lee Ronan. There are three main elements to our business: –
Duncannon Fish Company Ltd
provides fish and shellfish wholesale to hotels, restaurants, grocers and other retail outlets –
Ronan's Fish Shop
is where we sell fresh and smoked fish and shellfish directly to our customers in Wexford Street, New Ross, Co Wexford. The shop is acclaimed across the South East for its outstanding fish and shellfish. –
Duncannon Smokehouse
sells our smoked fish range of Oak Smoked Salmon, Cold Smoked Trout and Oak Smoked Haddock online at
www.duncannonsmokehouse.ie
as well as in retail outlets in Ireland and Europe,
click here to see what retailers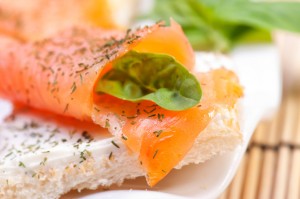 The majority of our fresh seafood is sourced directly from Kilmore Quay and we offer the finest fresh, frozen and smoked fish and shellfish. Our smoking is done on-site at Wexford Street, New Ross. With our friendly and knowledgeable staff, we're still the top location for the best ideas and advice in relation to preparing your favourite fish and shellfish dishes. But now, our customers have the extra benefit of being able to shop in the state-of-the-art environs of our modern, newly-renovated premises.